Demetrios will be officially on Kickstarter and Steam Greenlight on October 6th, 2015!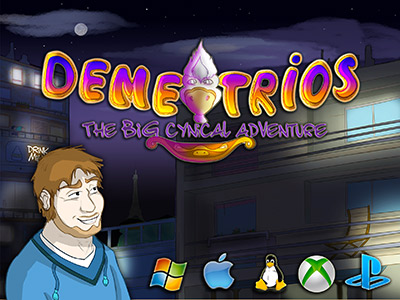 If you're interested in this project and would like to help, mark it down or subscribe to the newsletter to get a reminder!
What is Kickstarter?
Kickstarter is a website for people with ideas or projects to raise funds to make them happen.
What is Steam Greenlight?
Steam is the main online gaming store / service on PC, on which games can be bought. Greenlight is a system on which people can vote for indie games submitted, in order to become available on Steam